Welcome to MD Periodontics! We look forward to helping you achieve a beautiful, healthy smile!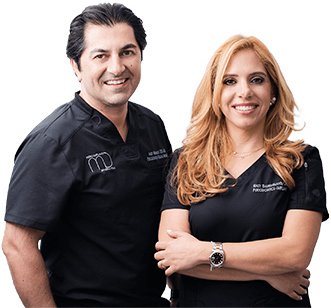 MD Periodontal is the premier periodontal facility for high-quality dental care. Located in Beverly Hills, we provide a wide range of dental services. Our patients are not only local but come to us from around the globe.
Our two board-certified periodontists and their highly qualified and professional staff form a team that is dedicated to providing top-of-the-line technology and skills earned from extensive experience in order for you to have the best smile as well as the best oral health.
ABOUT DR. ABDY MOSHREFI, DDS, MS
Dr. Moshrefi has a passion for helping people recover their oral health and as a result, giving them great confidence and improved quality of life. He is well known among his patients for his masterful dental skills as well as his warm and confident bedside manner. He and his staff take the time to educate their patients on their periodontal treatment plan and answer all their questions. You can see why his patients give him such high praise in their own words.
Dr. Moshrefi, a board-certified periodontist, graduated from UCLA in 1995 with Phi Beta Kappa and Magma Cum Laude honors. He graduated from USC's Dental School in 2002 with a doctoral and specialty training in Periodontics and has a Master of Science degree in craniofacial biology. Dr. Moshrefi has served as Assistant Clinical Professor at USC Dental School and has also been published and lectures on periodontology and implant therapy. MORE…
ABOUT DR. NAZANIN DANESHMAND, DDS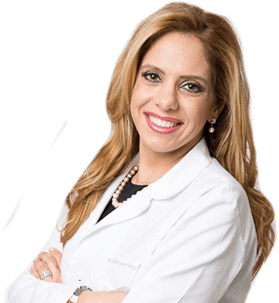 After studying biology at UCLA, Dr. Daneshmand obtained her DDS at the University of Southern California. She then co-founding MD Periodontics over 18 years ago and has been dedicated to providing unsurpassed periodontal care, holistic dental care, and state-of-the-art implant dentistry. She considers your oral health to be intricately related to your overall health. As such, her approach to dental and periodontal care is to offer treatments that support your overall well-being.
At our Beverly Hills office, Dr. Daneshmand offers patients metal-free and toxin-free options, such as zirconia ceramic dental implants, because she feels that achieving optimal oral health shouldn't come at the expense of your general health. MORE…
MEET OUR PRACTICE MANAGER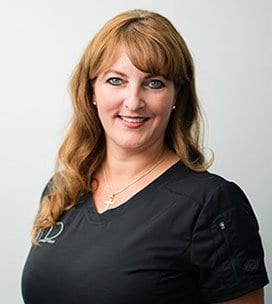 Lorie Campbell has been in the dental field for over thirty years and takes great pride in facilitating our patients' treatment experience.
As a patient liaison, she will guide you through interpreting insurance benefits and coordinating treatment so that your overall experience is hassle-free and positive.
In addition to her skill for pampering, she is also adept at answering questions regarding treatment plans, costs, and financing options. Additionally, you will be hard-pressed to find a nicer person as well. MORE…
MAP & DIRECTIONS
MD Periodontics is nationally recognized as among the very best periodontist in the nation. Our Beverly Hills location serves Beverly Hills, Los Angeles, Westwood, Culver City, Brentwood, Bel Air, West Hollywood, Hollywood, Sherman Oaks, Marina Del Ray, Beverly Hills, Downtown Los Angeles, and the surrounding areas.