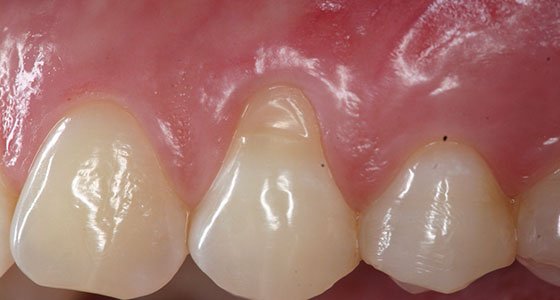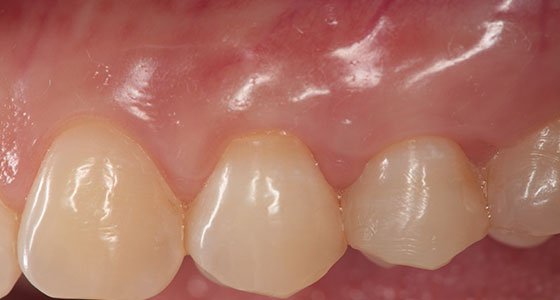 Gum Grafting Patient (Melissa)
Melissa had been dealing with sensitivity on her upper left bicuspid for years. When she came to us for evaluation, we diagnosed her with root exposure due to gingival recession. In under one hour of treatment time, the exposed root was covered with a connective tissue grafting procedure. The results in these cases are almost instantaneous.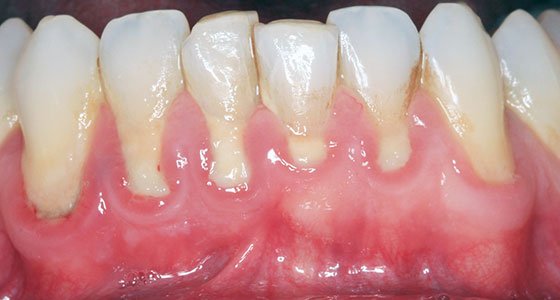 Gum Grafting Patient (John)
Gum Disease from tartar build up can result in a receding gum line. After having their teeth deep cleaned, John had a connective tissue graft to cover the exposed roots and provide him with tissue to protect the roots and prevent root decay.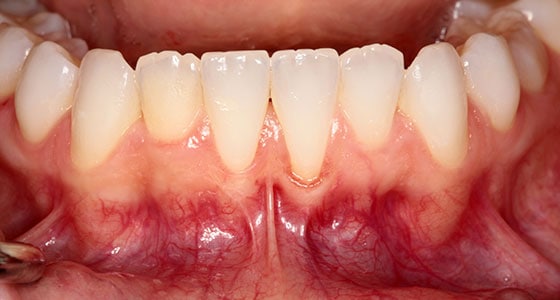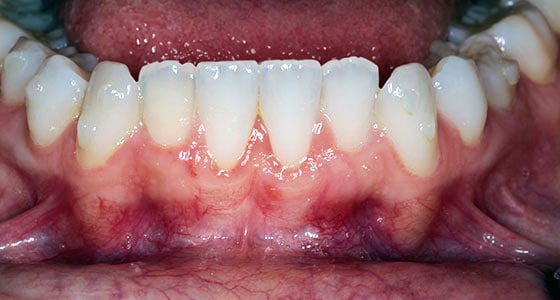 Gum Grafting (Emily)
High frenum (a fiber that runs from the lip to the gums)
High frenum insertions can result in gum recession. The lip pulls at the gum line hundreds of times a day, every time you speak, smile, or eat. This can cause irritation of the gum line and gum loss with root exposure. Emily underwent a frenectomy to eliminate the fiber pull followed by a connective tissue graft. This procedure allows for improved access for hygiene, healthier tissue, and attachment.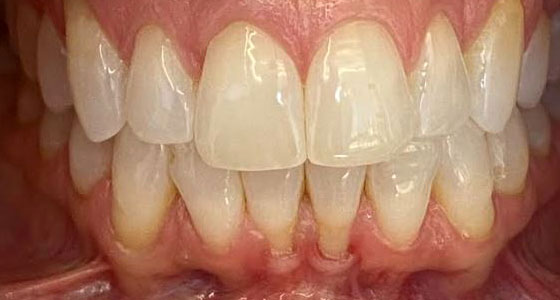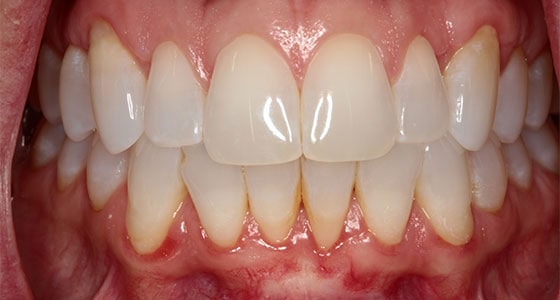 Gum Grafting (Luis)
Luis had increased sensitivity for years due to his gum recession. He was using a hard bristled brush and would brush his teeth in a horizontal manner, not knowing he was causing more harm than good. A connective tissue graft procedure was performed and we educated Luis on the importance of using a soft bristle brush, at a 45-degree angle, with only circular motions. Once the grafting was completed, his sensitivity subsided.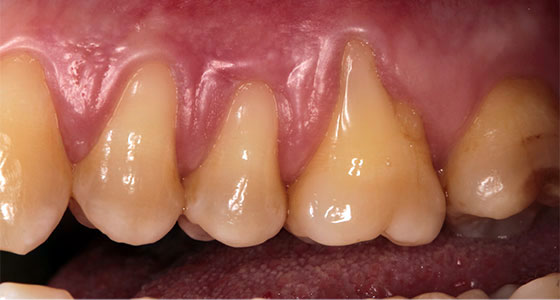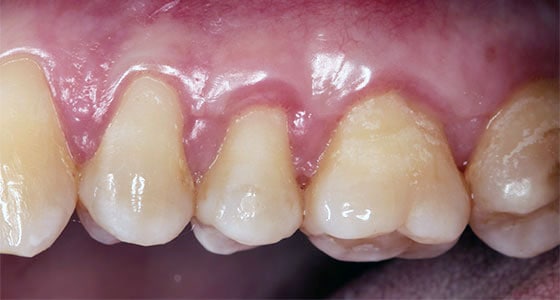 Gum Grafting (Greg)
Localized recession on a first molar is usually due to orthodontics or brushing too abrasively. Greg had braces years ago, and due to the expansion of his teeth to create space for proper alignment, the gums receded. Once his orthodontic treatment was completed, a subepithelial connective tissue graft was performed successfully and complete root coverage was achieved.