Smoking marijuana and oral health
Both nicotine and marijuana can be hazardous to your health – especially the health of your mouth and teeth. For example, long-term smoking is associated with gum irritation and bleeding and an increased risk of cancers in the mouth and neck.
Studies have shown cannabis users generally have higher rates of periodontal disease. Although a study in Chile found no connection between the two. Studies of rats exposed to marijuana smoke found an increase in bone loss due to periodontitis. But studies of other cannabinoids (such as non-psychotropic cannabidiol) have shown they may prevent bone loss.
Is marijuana legal?
At the time we wrote this article, recreational marijuana is legal in 18 states plus Washington D.C.; 19 additional states have legalized medical marijuana. And just last week the House passed legislation that would legalize marijuana across the country.
With the growing prevalence of marijuana use, people have begun to wonder what effects it might have on health – including oral health.
Let's take a closer look at the effects of marijuana on your oral health. What about marijuana-related substances like CBD and hemp? Do they affect oral health?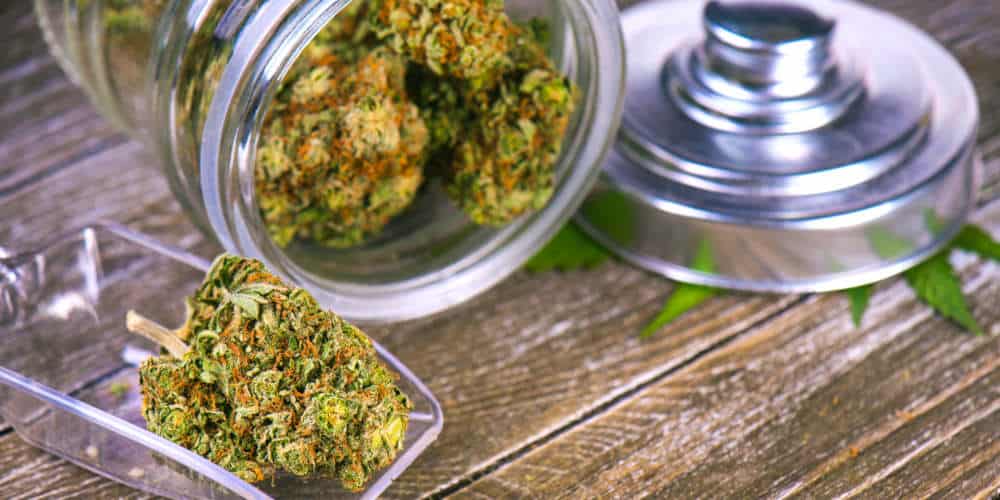 Smoking marijuana impacts oral health in much the same way as nicotine, the active ingredient in tobacco.
Hemp and Cannabis, what's the difference?
Hemp and cannabis are the same species of plant, but they differ in a couple of fundamental ways, namely CBD (Cannabidiol) and THC (Tetrahydrocannabinol).
CBD is the compound in the plant that is responsible for the pain-relieving benefits. CBD will not produce any high, but it effectively treats seizure disorders, anxiety, and certain types of chronic pain.
On the other hand, THC is the compound responsible for the psychotropic effects associated with marijuana use. Cannabis plants have more THC, while hemp plants have more CBD. Hemp plants do contain trace amounts of THC, but the levels present in the plant will not produce psychotropic effects.
Marijuana's effects on the mouth
The biome in the mouth controls the health of the teeth, gums, and tongue. Like the biome in the gut, it changes when we eat, brush our teeth, or take medication. A healthy mouth biome can adjust to these constant changes, keeping oral bacteria levels in check. But when the oral biome is unhealthy, the mouth and body are at risk and vulnerable to disease.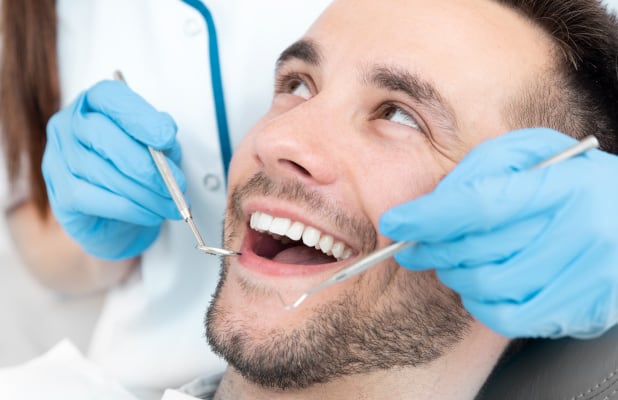 Scientists have studied the oral biome of long-term marijuana users and discovered some interesting findings. The saliva of the long-term marijuana users contained more significant numbers of harmful bacteria than the saliva of the control group. While further research is ongoing, these preliminary results are concerning.
Cavities and gum disease are often the first signs of an unbalanced oral microbiome, but the results extend beyond teeth and gums. Poor oral health can impact the rest of the body if left unchecked.
And while data indicates an abnormality in the mouth biome of long-term marijuana users, further research is ongoing to determine if the cause is the marijuana or possibly an associated condition like increased snacking and lack of motivation for performing basic dental hygiene.
CBD and Dentistry
As discussed earlier, CBD is one of the ingredients in the hemp and cannabis plants that has no psychotropic effects and does not produce a high. However, CBD has pain-fighting and powerful anti-inflammatory abilities.
Dental anxiety
Just over one-third of the American population suffers from a condition known as dental anxiety. Dental anxiety manifests as extreme discomfort, fear, or panic when going to the dentist. While few people enjoy going to the dentist, for people with dental anxiety, their fears can keep them from visiting the dentist for decades.
CBD's anti-anxiety effects can help these people get the dental care they need without the damaging psychological trauma they may have suffered in the past.
Post procedure pain and inflammation
CBD creams and oils have potent anti-inflammatory effects, making them appropriate for faster wound healing and pain management. In addition, the cannabinoids in CBD result in speedier skin regeneration, allowing the skin to heal up to ten times faster than without CBD treatment. Severe reduction in healing time results in better patient outcomes and less pain.
Toothache pain
While longstanding toothache pain warrants a trip to the dentist to ensure it's nothing more serious, many people have discovered an effective treatment for pain reduction while waiting for their dental appointment. CBD oils or tinctures applied directly to the tooth with a cotton swab provide almost instant relief for the throbbing tooth pain. Since CBD has substantial antibacterial properties, it also keeps the area clean and may prevent infection.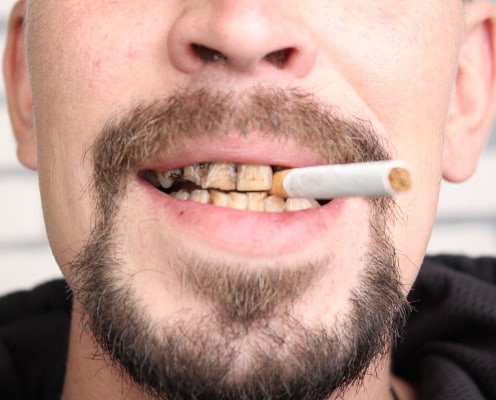 What's the future of cannabis in dentistry?
Cannabis has a long history in traditional medicine as an effective treatment for mouth and body pain dating back thousands of years. In the modern world, cannabis-based pharmaceuticals include pills, oil, toothpaste, chewing gum, and even dental fillings.
The future partnership between cannabis and dental health looks increasingly encouraging as scientists develop additional ways to use these compounds for better patient outcomes.
And please, if you smoke (weed or tobacco), do your mouth and body a favor and stop.
Make MD Periodontics your Beverly Hills Periodontist!
Two of the most trusted and respected periodontists and holistic dentists in Southern California are the board-certified husband and wife team of Dr. Abdy Moshrefi, DDS, and Dr. Nazanin Daneshmand, DDS.
At our beautiful Beverly Hills offices, MD Periodontics offers patients the best periodontal treatment that Los Angeles has to offer. Our holistic approach to dentistry ensures that your treatment utilizes the least toxic materials available, the most advanced technology, and amenities including aromatherapy to minimize discomfort and stress during procedures. You'll experience a supportive atmosphere you would never expect to find at a dental office and results that you will love.
To schedule a consultation, click here or call us at (855) 245-1100.
We are conveniently located for patients throughout Southern California and the Los Angeles area. Our board-certified periodontists and implant dentistry experts are available at locations in or near Santa Monica and Beverly Hills. We are conveniently located near West Los Angeles, Culver City, West Hollywood, Downtown Los Angeles, Marina del Rey, Pacific Palisades, Malibu, Manhattan Beach, Sherman Oaks, and Encino.
At MD Periodontics we take our patients' safety very seriously. That's why our facility's Covid-19 patient safety procedures far exceed all CDC recommendations.

Latest posts by Dr. Abdy Moshrefi
(see all)