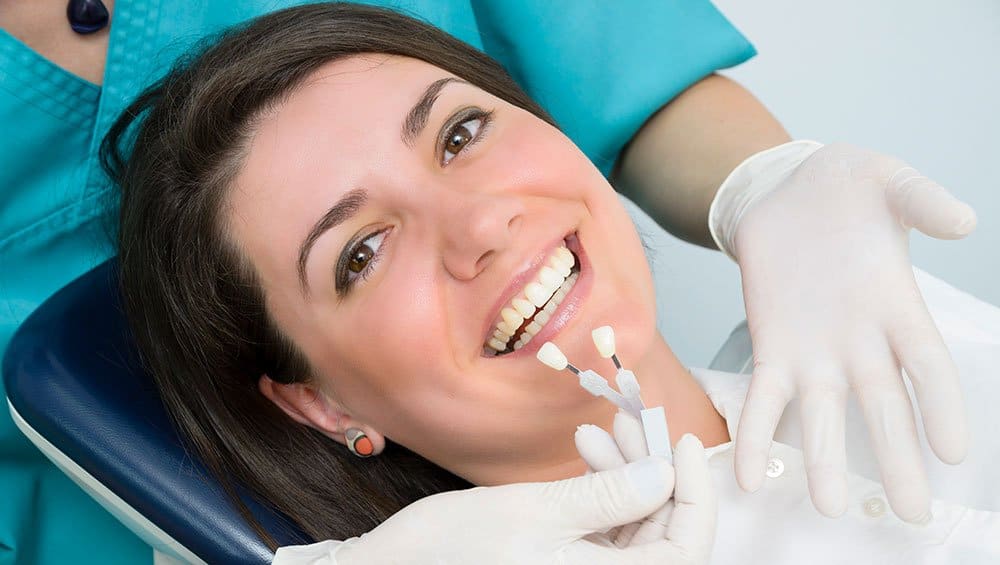 Have you lost one or more teeth? Has a gap in your smile affected your self-esteem? You might be surprised by how often tooth loss occurs among adults. More than a third of all Americans have lost at least one tooth. Even more surprising is the fact that more than one in ten adults has lost all of their remaining teeth. When it's your tooth, however, statistics don't mean much.
The patients who come to see us at MD Periodontics really care about learning what can be done to replace what has been lost and restore a healthy, natural-looking smile. Two popular options are dental implants and partial dentures. You should know the pros and cons of dental implants versus dentures before deciding which option is best for you?
What advantages do dental implants offer?
Over the centuries people have tried a fascinating array of tooth replacement options. Attempts at making dentures from human and animal teeth have been documented as early as 700 B.C. Humans have carved replacement teeth from walrus or hippopotamus ivory and even crafted them from lifelike-appearing porcelain. It is said that George Washington wore complete dentures made of wood. All of these early solutions had one feature in common: they were removable dentures set into a tray that sat within the mouth.
By contrast, your natural teeth are set in your jawbone. While dental procedures for securing false teeth and dental bridges have improved dramatically over the years, they still failed to offer the stability and durability of a tooth that was affixed to the jaw.
That is until implants revolutionized the field of dental prosthesis.
How Do Dentists Attach Implants?
Implants are placed in a two-step surgical process.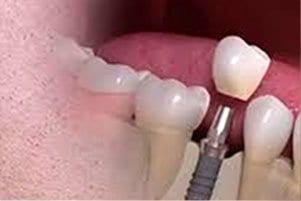 First, a titanium post is inserted into your jawbone to create a "root" that will hold a tooth in place. Over three to six months, the post will gradually fuse with the jawbone.
Once this healing period, known as "osseointegration," is complete, an abutment (connector) is set on the post. A false tooth that has been carefully matched to your existing teeth is attached to the abutment. The tooth can be made of porcelain baked onto metal, or it can be solid metal or porcelain.
Am I a Candidate for an Implant?
It's important to know that implant dentistry involves surgery and occasionally even a bone graft. So, if you have any health issues that make you ineligible for surgical procedures, you won't be eligible for an implant. You might not be a good candidate if you:
Smoke
Clench or grind your teeth
Have excessive bone loss within the jaw making it impossible for the metal post to fuse to the bone
Have osteoporosis and are taking medications to combat bone loss
We should mention one other thing. In general, dental insurance will not pay for the cost of dental implants. This doesn't have to be a problem: if an implant is the best solution for you, MD Periodontics offers financing plans to help make implants more affordable for our patients.
What is A Partial Denture?
Partial dentures are removable devices that replace one or more missing teeth. Also referred to as "bridges," they consist of a gum-colored plastic base to which replacement teeth are attached. The bridge connects to a metal framework that attaches the partial denture to adjacent natural teeth.
Placing crowns on adjacent teeth to attach the bridge can make it permanent. While this provides more stability, it has the disadvantage of permanently altering the natural teeth upon which the crowns are placed.
Do Implants Have Advantages Over Partials?
A qualified experienced dentist can provide a partial denture that will go far toward restoring your smile. However, if you are a good candidate for a dental implant, they do offer significant advantages:
Appearance: Implants look more natural than partial dentures and don't alter the appearance of your smile or facial structure as you chew or speak.
Stability: Partial dentures are subject to some degree of rocking and other unwanted movement. Some partials must be affixed with denture adhesive which is messy and inconvenient. Implants, on the other hand, are rooted solidly in the jaw and do not move.
Dental health: Because bacteria can accumulate around a partial denture and contribute to tooth decay and gum disease, partials require a serious commitment to your oral hygiene. You'll need frequent flossing and to use special cleaning solutions. Also, the framework that attaches the partial denture to your adjacent teeth can damage them over time.
Hygiene: Your oral health regimen with implants is the same as for your natural teeth: brush and floss your implants as normal. However, partials require more effort to provide proper care to the surrounding teeth and gums.
Why MD Periodontics?
MD Periodontics in Beverly Hills has become a California destination for patients seeking dental implants. Dr. Moshrefi and Dr. Daneshmand, both board-certified periodontists, have a deep understanding of the gum and jaw structures to correct even the most complicated cases. Their state-of-the-art implant procedures, artistic skills, and experience are how they have produced stunningly natural results over thousands of implant procedures.
If you are weighing the pros and cons of dentures versus implants and would like to consider a permanent solution to replace a single tooth or a full set of upper and lower teeth, you owe it to yourself to consult with the experienced implantologists at MD Periodontics.
MD Periodontics' holistic approach to dentistry incorporates the use of the least toxic materials and the most advanced technology available today. Within the soothing spa-like atmosphere of our office, we use aromatherapy and other non-invasive modalities to create a stress-free dental care experience that is surprisingly pleasant.
To schedule a consultation, click here or call us at (855) 245-1100. Your smile will thank you!
We are conveniently located to patients throughout Southern California and the Los Angeles area. Our board-certified periodontists and implant dentistry experts are available at locations in or near Santa Monica and Beverly Hills. We are conveniently located near West Los Angeles, Culver City, West Hollywood, Downtown Los Angeles, Marina del Rey, Pacific Palisades, Malibu, Manhattan Beach, Sherman Oaks, and Encino.
At MD Periodontics we take our patients' safety very seriously. That's why our facility's Covid-19 patient safety procedures far exceed all CDC recommendations.

Latest posts by Dr. Abdy Moshrefi
(see all)