Keeping your gums healthy is the key to a healthy smile. Do you have healthy gums?
Many folks mistakenly think that as long as their teeth are straight and white, they have a healthy smile. That couldn't be further from the truth. The fact is, your gum health plays a critical role in determining your oral health and over-all health.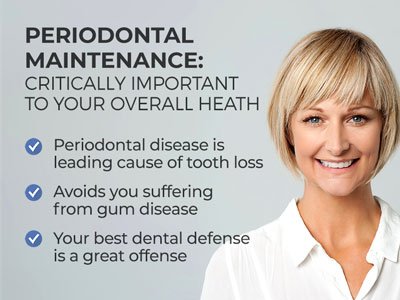 That's because, if left untreated, gum disease can ruin the gum tissue and bones that support your teeth and lead to tooth loss. What's more, advanced gum disease (known as periodontitis) may be linked to serious health problems like heart disease, diabetes, and rheumatoid arthritis.
Do you have gum disease? According to the American Academy of Periodontology, up to 30% of Americans have gum disease and many don't even know it!

Did you know that periodontal disease affects men more often than women? It turns out that periodontal disease is found more often among men (56.4 percent of cases) than women (38.4 percent).
What are the signs of Gum Disease?
The American Dental Association says that you might have gum disease if you have any of the following symptoms: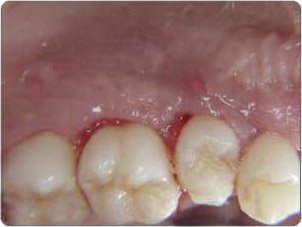 Consistently bad breath or a bad taste in your mouth
Pain while chewing
Pain in your gums that lasts longer than a week
Separating or loose permanent teeth
Gums that bleed easily
Gums that are red, swollen, or tender
Gums that have pulled away from your teeth
Pus between your teeth or at the gum line
Luckily, gum disease is totally avoidable if you take simple preventive measures to maintain your dental health.
Tips for keeping gums healthy
By taking a few simple steps in your daily oral care routine and keeping up with regular checkups, you can prevent gum disease.
Some easy steps to improve and maintain your dental health:
Daily Brushing: Brush your teeth at least twice a day (better yet: after every meal!)
At a minimum, brush every morning and before bedtime using a toothbrush with soft bristles, held at a 45-degree angle to your gums, and using short gentle strokes. If you can afford it, an electric toothbrush is your best option for removing food and plaque trapped between your teeth and gums.
Scrub your tongue too, since bacteria can grow there as well. Make sure to change out your toothbrush every three to four months or after any cold.

Fluoride toothpaste: Today, there's an overwhelming number of toothpaste varieties at your local store that claim to reduce gingivitis, freshen breath, and whiten teeth. How can you pick the best one for keeping your gums healthy? Make sure to select a brand containing fluoride that has the ADA seal of acceptance.

Flossing: Floss at least once a day to get into spaces between your teeth a toothbrush can't reach. Make sure to get below the gumline to remove plaque that harbors bacteria.
It doesn't matter all that much as to when you floss, as long as you don't forget to floss at least once a day.

Anti-plaque Mouthwash: Rinse with a therapeutic mouthwash at least once a day to remove food particles from your mouth. Daily rinsing can also help to reduce plaque buildup, slow down the formation of tartar (hardened plaque), and prevent the development of gingivitis.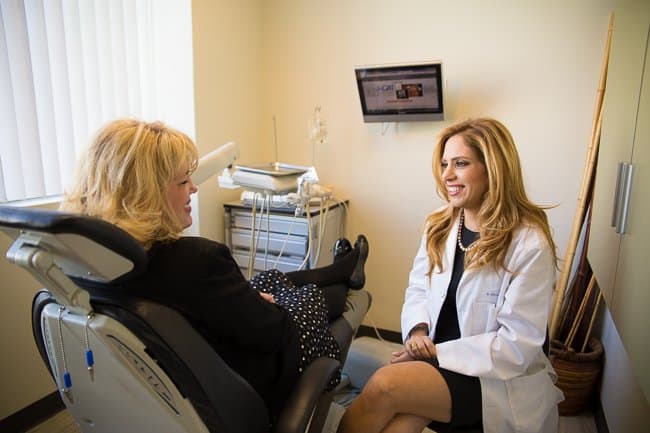 Quit smoking: Smoking is strongly linked to the development of gum disease. Also according to the Centers for Disease Control and Prevention (CDC), smoking weakens your immune system and makes it harder to fend off a gum infection.
Smoking also makes it harder for your gums to heal after they've been damaged. The same goes for using chewing tobacco.

Pay attention to your diet: What you eat can have a direct impact on the health of not just your teeth but also your gums. Avoid carbonated soft drinks, sugary foods that stick to your teeth, starchy foods that can get caught in your teeth, and alcohol that can dry out your mouth.
Eat more high fiber fruits and veggies, since these can help clean your mouth. Consider drinking black and green teas, which have antiseptic properties that help reduce bacteria. Dairy products not only provide needed calcium but also increase saliva production. Switch to sugar-free gum, which also increases saliva production.

Dental cleanings: Routine dental care is super important for detecting early-stage gum disease. Early detection is key in treating your gums and reversing gingivitis before it progresses to more serious periodontal disease.
Even the most diligent brushing and flossing can't completely eliminate plaque and tartar. Dental cleaning by a trained dental hygienist at your maintenance visit is an important aspect of periodontal maintenance therapy. Your dental cleaning is also an opportunity for your dentist to notice early signs of tooth decay or gingivitis.
Practicing good oral hygiene is the most important action you can take to prevent and treat gum disease and preserve your natural teeth. By spending just a few minutes a day on your oral care, you can enjoy a healthy smile for years to come!
How to treat gum disease?
If you've been less than diligent about your dental hygiene you might end up with gingivitis or more advanced periodontal disease. In this case, more serious periodontal treatment will be required to recover your dental health.
Your periodontist can perform scaling and root planing (also known as "deep cleaning") to remove bacteria and plaque buildup beneath the gum line. This treatment involves removing bacteria buildup from pockets in the gums and scraping plaque from the tooth roots.
Failure to treat gum disease or maintain proper dental hygiene can result in tooth decay, tooth loss, and the need for dental implants or dentures.
Why trust MD Perio for your periodontal care?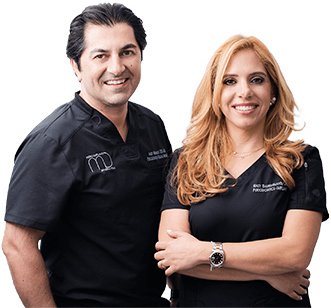 The award-winning husband-and-wife team of Dr. Abdy Moshrefi, DDS, and Dr. Nazanin Daneshmand, DDS, are two of the most trusted periodontists in Beverly Hills. Both are board-certified in periodontics and implantology and between them, they have almost four decades of experience.
Backed by an expert team of dental professionals who are uniquely qualified in a full range of periodontic corrective treatments. MD Periodontics offers outstanding care in a state-of-the-art facility with a warm, welcoming family environment where our patients are truly treated like family.
To schedule an appointment, click here or call (855) 245-1100. Your smile (and gums) will thank you!
At MD Periodontics, we take our patients' safety seriously. Our facility's Covid-19 patient safety procedures exceed all CDC recommendations. Masks are required in our institutes at all times.
We are conveniently located to patients throughout Southern California and the Los Angeles area. Our Beverly Hills office is conveniently located near West Los Angeles, Culver City, West Hollywood, Downtown Los Angeles, Marina del Rey, Pacific Palisades, Malibu, Manhattan Beach, Sherman Oaks, and Encino.